"Drowning Man" from the new album "Mr. Trouble" Out Now Everywhere !
---
2015.01.15

Just released ! The New Album from Pietra Wexstun & Hecate's Angels. On sale in our store.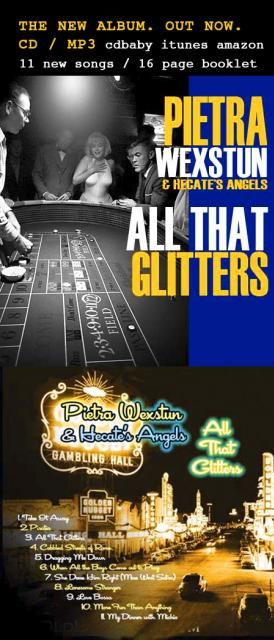 "All That Glitters " is the New Album from Pietra Wexstun & Hecate's Angels.
11 new songs. A 16 page booklet with full lyrics and credits. A treasure trove
of new tunes and mysterious stories from the "sonic sorceress." OUT NOW everywhere ...
---
2015.01.08

First shows of 2015 ! Mill Valley & Felton (Santa Cruz) Buy your tickets early. New songs & Favorites. ya gotta come !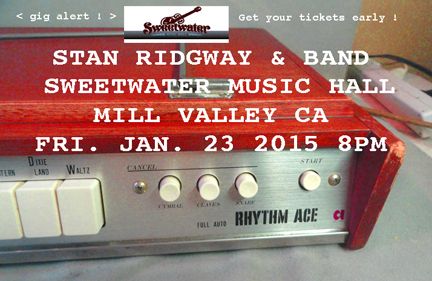 ---
2014.08.15

Now a NEW CD to go with NEON MIRAGE. THE COMPLETE EPILOGUES + MORE
for ONLINE purchase only @ CDBABY.com. With 10 EXTRA TRACKS. Contains the 5 tracks from Epilogues 1 and 2 ( previously digital only releases) plus 10 new unreleased tracks from the recording sessions for Neon Mirage. Previously only @ Live Shows- but now here in our store.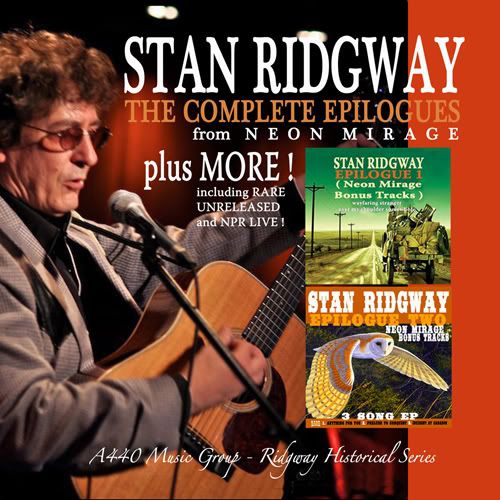 "Stan Ridgway's post-Wall of Voodoo output has cemented his neo-noir rep as one of American music's greatest storytellers, the wild and wily Steinbeck of sad whiskey railroads and rusted, ramshackle American dreams." AUSTIN CHRONICLE
15 tracks in all. Ridgway says , " This CD is really like a part of Neon Mirage, and an important part too. Thanks a lot folks. ". Featured players: Pietra Wexstun (keys & vocals). Rick King (guitars), Bruce Zelesnik (drums), Amy Farris ( viola & violin), Ralph Carney (saxophones, woodwinds), Tim O'Brien (violin).
---
2014.08.02


---
2014.06.30

Stan Ridgway plays Pershing Square L.A. Aug. 9th ! w/ The English Beat !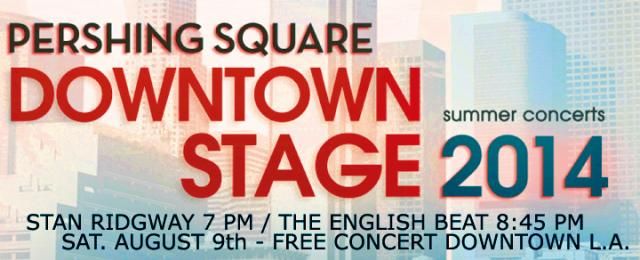 ---
2014.06.21


---
2014.06.04

New Release ! 2 SONGS ABOUT ROME. Stan gets road rage with Eddie Cochran & Dick Dale. Pietra conjours up ghosts from the catacombs with Django & gypsies! - out now everywhere !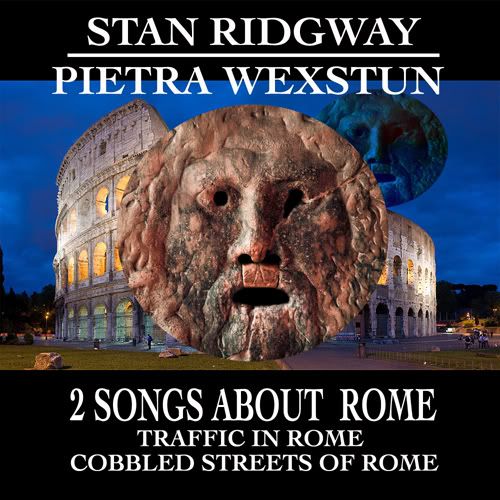 From A440 Records: 2 Songs About Rome. Stan and Pietra each write and release a song about the "eternal city". Inspired by their 2011 summer tour of Italy. Ciao !
Credits : Stan Ridgway: guitar, vocals / Pietra Wexstun: keyboards, electronics, vocals / Bruce Zelesnik: drums, percussion bg vocals / Giorgio Baldi: strange traffic guitars / Enrico Deiro: accordion / Lazlo Vickers: violin. Produced by Ridgway/ Zelesnik / Wexstun.
---