2014.05.21

---
2014.04.28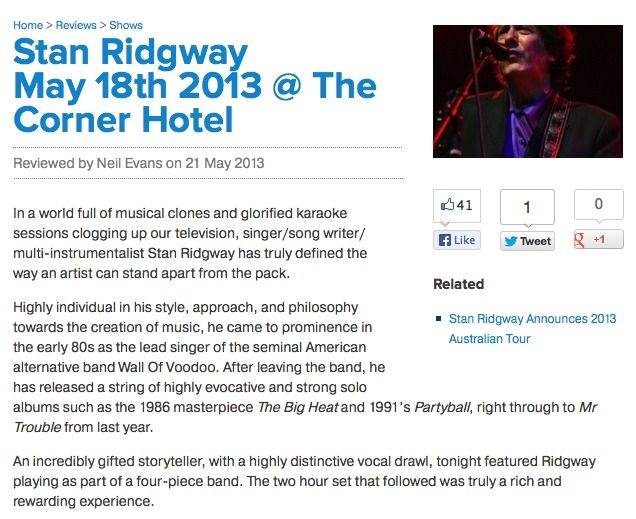 ---
2013.11.03

Brand New Live CD ! Ridgway Live in Santa Clara CA 1991.
The full 80 minute show captures Stan and the band in high and rockin' style at the now legendary One Step Beyond club. A knockout performance! Complete with between song blab! On Sale !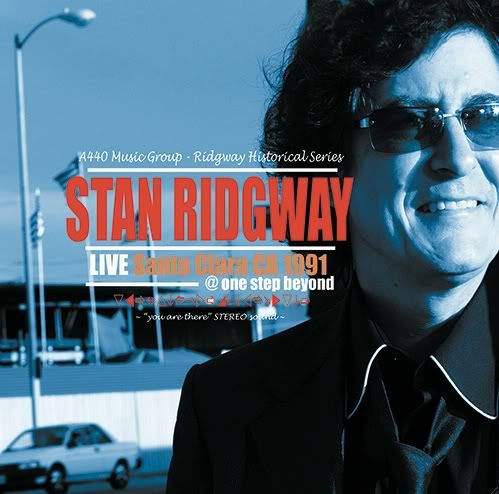 ---
2012.12.13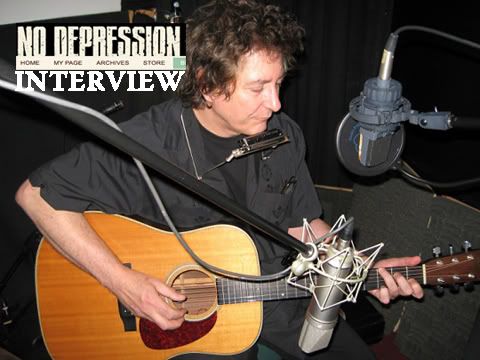 ---
2012.12.06

Watch the tour promo video courtesy of Metropolis Tours for Australia May 2013.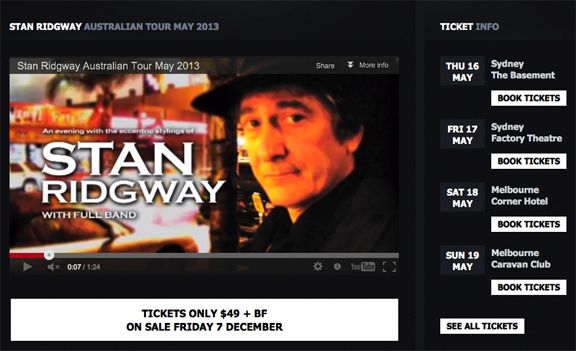 ---
2012.07.08

New Solo Album / MR. TROUBLE out now everywhere
---
2012.05.03

Out Now ! Special Limited pressing of BLACK DIAMOND Re-issued on Vinyl.
2 record set with 4 extra unreleased bonus tracks from the recording sessions.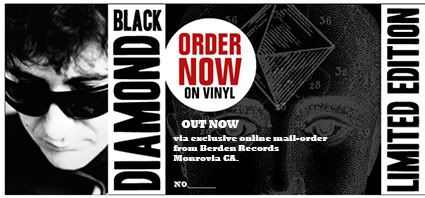 ---
2012.02.15

New Hecate's Angels Single "Take It Away" now available @ cdbaby & itunes.
---
2012.01.15

Visit the SR Blogspot :New Album "NEON MIRAGE" out now.
Listen to the songs, read about the musicians and the making of the album.
What critics are saying about the album...
"A dazzling effort that takes its place among autumnal efforts by Zevon, Krisofferson and Dylan. A stately grappling with identity and meaning". UK UNCUT
"With help from Dave Alvin, Pietra Wexstun, Ralph Carney, Rick King and the late great Amy Farris, every lick, note and lyric is post-futuristic and brings to mind the world we're busy ripping apart now. Neon Mirage is without a doubt, Ridgway's strongest effort in years". ELMORE
"Stan Ridgway at his quixotic best, telling jagged tales of modern life gone wrong with a casual urgency and a novelist's eye for detail, all set to a soundtrack that soaks up light in a beautiful darkness like polished ebony." CITY BEAT
"The most emotionally revealing, musically far-ranging album of the L.A. singer-songwriter's accomplished career". WASHINTON POST
"Take some of the nocturnal knowledge inherent to Los Angeles that Jim Morrison so famously tapped, add a bit of Dean Martin's way cool swing-a-ding-ding and you'd be getting close to the subliminal wow of Stan Ridgway. It's a completely stunning work, full of strengths and surprises that even while we've come to expect them from Ridgway, they still ring home here with an inescapable heart. And the world it describes and lessons it imparts are the kind that are downright prophetic." BENTLEY'S BANDSTAND
Wall of Voodoo's Stan Ridgway is in a reflective mood on "Neon Mirage" one of the finest outings in his idiosyncratic career. Featuring the outstanding roots rocker Dave Alvin and prized session violinist Amy Farris, Ridgway looks for permanence in a forever-changing world." DETROIT FREE PRESS
---
2012.01.01
a Happy New Year to all !
---